Since 2002, we develop three activities: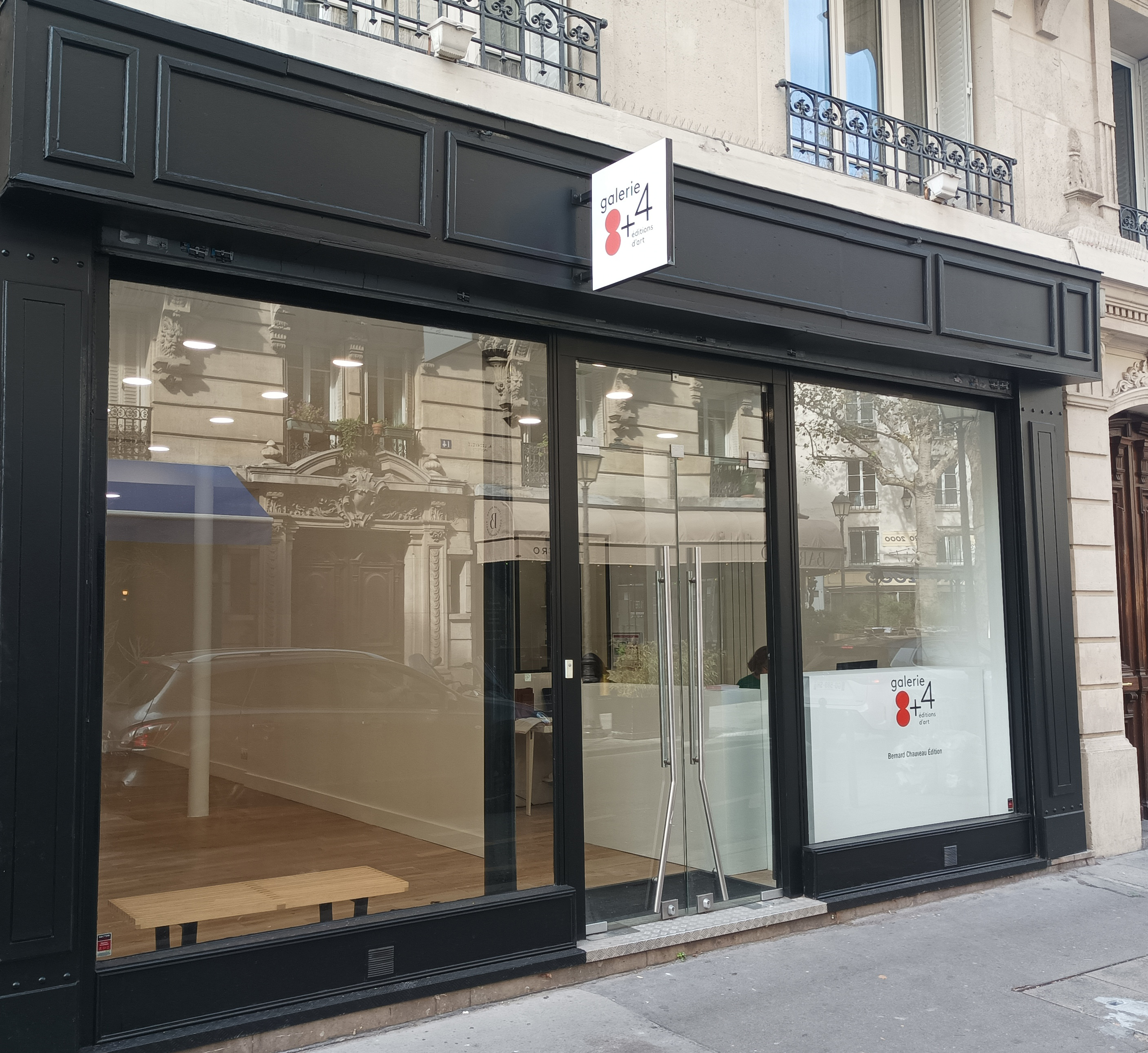 Publishing
Bernard Chauveau Édition offers over 150 publications in relation to artistic creation: visual arts, decorative arts, design, architecture, photography or fashion, divided in eight collections: Couleurs Contemporaines, Cahiers et Couleurs, Les Cahiers, Cher..., Regard d'artiste, La Collection du Parc, Lieux d'architecture, Un photographe/Un territoire.
Gallery
Located in the 8th arrondissement of Paris, Galerie 8 + 4 is a place where we present our collaborations in art editions or original artworks with more than 50 French and international artists and designers. Temporary exhibitions are held throughout the year, offering numerous opportunities to meet our artists.
Art advisor activity
Strengthened by a network of over a hundred artists, creators and art workshops whose talents and skills intersect, we develop an art advisor activity with cultural institutions, companies or individuals, offering a great variety of contemporary creations for art lovers, collectors and museums, and so on.
---
Practical information
Opening
Monday
10am – 1pm / 2pm – 6pm
Tuesday to Friday
10am – 1pm / 2pm – 7pm
Saturday
3pm – 7pm
Accessibility
Metro
Line 13 : Place de Clichy, Liège
Line 2 : Place de Clichy, Rome
Line 3 : Europe
Accès
Bus
Ligne 66 : Boulevard des Batignolles
Ligne 30 : Turin - Batignolles
Ligne 80 : Bucarest